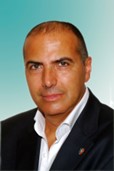 Interuniversity Consortia represent scientific networks of excellence for the development of knowledge, innovation, and technology transfer. The National Interuniversity Consortium for Innovative Synthetic Methodologies and Processes (CINMPIS Consortium), which currently includes 13 Italian universities (the University of Pisa joined CINMPIS in 2022), operates as an effective thematic network to promote technological innovation and scientific research jointly with institutions and corporates in multidisciplinary strategic sectors, spanning from agriculture, sustainable chemistry, biotechnology, to medicine and materials science. The CINMPIS Consortium annually organizes the "CINMPIS DAYS" integrating short Oral Communications with Invited/Plenary Lectures held by italian and foreign researchers.
The program of this XXI Edition, organized by the University of Pisa, includes: (a) 2 Plenary Lectures held by Prof. Marta Catellani (University of Parma) and Prof. Darren J. Dixon (University of Oxford), the latter being designated as the CINMPIS Lecturer for the year 2022 by the Board of Directors of CINMPIS Consortium, (b) 10 Invited Lectures held by Dr. Sergio Rossi (University of Milan, CINMPIS 2022 Award "Innovation in Organic Synthesis"), Dr. Gianluca Casotti (University of Pisa, CINMPIS Award 2022 "Best Doctoral Thesis"), Prof. Armando Carlone (University of L'Aquila), Prof. Luigi Vaccaro (University of Perugia), Prof. Lucia Gardossi (University of Trieste), Prof. Filippo M. Perna (University of Bari Aldo Moro), Prof. Alessandro Palmieri (University of Camerino), Prof. Luca Gentilucci (University of Bologna), Prof. Anna Notti (University of Messina), and Dr. Paolo Ronchi (Exploratory Chemistry Unit Head-Chemistry Research & Drug Design, Chiesi SpA), and (c) 20 Oral Communications held by various Italian researchers, including PhD students and post-docs.
On behalf of the Board of Directors of the CINMPIS Consortium, I would like to warmly thank the Colleagues of the University of Pisa (Prof. Fabio Bellina, Alessandra Operamolla, Gaetano Angelici, Lorenzo Guazzelli, Dr. Gianluca Casotti, and Francesco Zinna) for their availability and the efforts made for quickly and successfully organizing these "CINMPIS DAYS", the University of Pisa for the hospitality to all the participants, and all the Speakers who have offered their willingness to intervene and to share/discuss their researches. My best and most sincere wishes to all of you for a great job!
Prof. Vito Capriati
CINMPIS Consortium Director